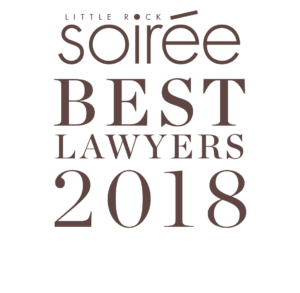 Andy Taylor, Tasha Taylor, Jennifer Williams Flinn, and Sidney Stewart were again recognized by Little Rock Soiree magazine as four of the Best Lawyers in Little Rock for 2018.  
To view the full article from Little Rock Soiree, click here.
Attorneys at Taylor & Taylor Law Firm, P.A. have been recognized on this esteemed list of Little Rock's Best Lawyers since 2013.  The firm has grown to a five-attorney team over the eight years since it was founded.  Centrally located off Highway 10 in West Little Rock, attorneys from Taylor & Taylor Law Firm represent clients throughout Arkansas.  The attorneys handle a variety of civil matters, including personal injury litigation, wrongful death matters, appellate advocacy, family law matters, education law, workers' compensation, and social security disability claims.